BACK TO RESOURCES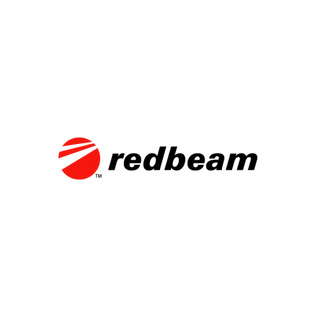 10 Benefits of Upgrading to the SaaS Edition of RedBeam Asset Tracking
The SaaS Edition of RedBeam Asset Tracking has been in production use fo
r more than ten months, and we have been busy helping customers through the upgrade process. We just issued our 6th update release since the RedBeam Asset Tracking SaaS Edition was launched.
Customer feedback has been invaluable in helping us make significant enhancements, and we're excited to share how our users are benefitting from the upgrade. Here are the top 10:
1. Nothing to Install
This has been one of the best-received changes introduced. Now you don't need to worry about installation. You can just log in and get started. We handle all of the technical stuff like security, uptime, and backups.
2. Improved Imp
ort Capability
RedBeam's import feature now allows you to customize the mapping of imported fields. As a result, all your data can be imported from one file and mapped according to your specifications.
3. Real-Time Data Transfer
No more batch updates. Sy
ncing data collected from handheld devices using Windows Mobile Device Center could be challenging with long sync times for large databases. Updates are now instantaneous in the user interface.
4. Work Offline
RedBeam delivers "offline" functionality that allo
ws people to keep working if you're working in an area with no internet. Once a solid connection is available again, all
the data is synced to the system.
5. Support for Modern Browsers
RedBeam has been successfully tested on Google Chrome on Windows, macOS, Android, and Safari on iOS.
6. Certified on Zebra Devices
RedBeam Asset Tracking has been awarded Zebra's Enterprise Validated status, which ensures the latest mobile devices and scanners are fully supported. Working closely with Zebra engineering teams, we thoroughly tested for interoperability of the application with their most popular devices, including the Zebra TC-52 touch computer.
7. Camera Scanning
Scan barcodes using the camera on your mobile device. Although purpose-built mobile devices can read barcodes
from greater distances and much faster than a smartphone camera, RedBeam's "right-out-the-box" scanning functionality" is a quick and easy way to turn any worker into an asset management machine.
8. Check In Check Out
RedBeam's check-in/check-out feature makes tracking circulatory assets like tools, file folders, and rental or library items more straightforward than ever. Along with the simplified UI, customers will appreciate the ability to send automated email receipts.
9. Dashb
oard View
RedBeam's new dashboard, a colorful display of charts and graphs, gives you the information you need to quickly and easily monitor your fixed assets. The visual
display helps keep up with everything that's going on in a very straightforward way, so it's easier to stay informed of what is happening at all times.
10. RESTful API
s
RedBeam REST API provid
es a powerful, convenient, and simple Web services API for interacting with the asset tracking system. Advantages include ease of integration and development.
Next Steps
You can try the RedBeam Asset Tracking SaaS Edition today at no additional co
st. You'll be able to track and manage your fixed assets from anywhere and can utilize many new features to help save you time and money.
If you are running an old version of RedBeam please get in touch. We'd be happy to work out an onboarding plan and get you updated with the latest enhancements an
d new features.
For our existing customers, please either fill in the upgrade form or log a ticket to get your upgrade started.