Try the
RedBeam

30-Day Free Trial

Streamline audits, ensure compliance, and improve asset visibility in your organization with RedBeam's powerful solutions.
Start your 30-day free trial today and discover a better way to track and manage your fixed assets with our all-in-one solution.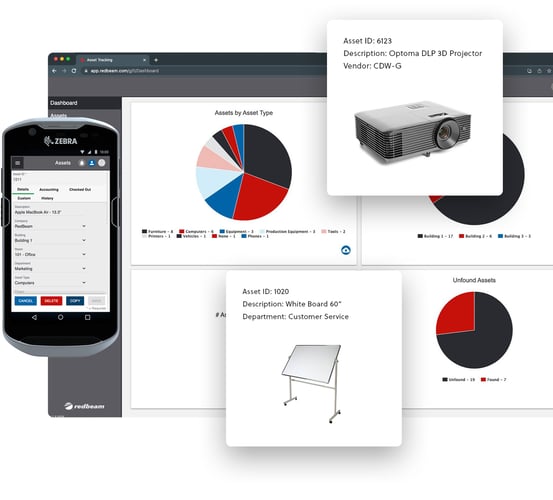 30 Day Free Trial, Up to 5 Users
Fill out the form above the initiate the start of your 30 day free trial. Look for an email from RedBeam to proceed with the next step of the process. Our free trial allows up to 5 users in your account.
Ability to Schedule a Live Demo
Once you create your free trial account, you can schedule a live demo with our support team. The demo will be a 30-minute online walkthrough to demonstrate how we would apply RedBeam to your business.
Live Customer Support for all Users
If you have any questions throughout your trial, you can always access our knowledge base, or contact customer support. Our team is available daily Monday-Friday from 9AM-5PM EST.
Trusted By







"Every time we've reached out for assistance, no matter how complex or simple the question we've received

nothing but professionalism and accuracy

in solving our issues. We really felt like you cared about my business. It takes a special company to foster that kind of work ethic."
- Hector Taylor, from Booz Allen Hamilton