BACK TO RESOURCES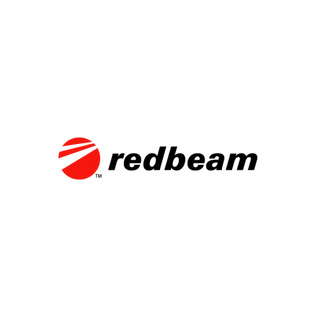 7 Benefits of Asset Tracking in Education
Data provided by a 2021 EdWeek Research Center survey from March 2021 shows that there has been an approximate 30% increase in 1:1 device programs in schools since early 2020, and this percentage is likely to continue growing exponentially.
While this particularly huge leap was indeed a byproduct of the COVID-19 pandemic, it stands to reason that increasing student access to digital devices in education organizations has been a long time coming. Not only do 1:1 device programs demonstrate inclusivity in action and lead to more equitable learning environments, but most educators agree that technology is becoming more and more integral in helping students develop 21st-century skills in preparation for the modern workplace.
With countless textbooks being transformed into interactive platforms, and a rise in apps that support differentiated learning, you will need to invest in more devices and equipment to keep your school at the forefront of developments in educational best practices. In order to do so efficiently, you will need to consider asset tracking options.
What Is Asset Tracking?
Your fixed assets are the long-term materials you invest in: equipment, devices, furniture, etc. As public servants receiving government or private funds, administrators are required to track these assets in order to ensure they are not being misused. However, because you are lending devices to staff and students, keeping tabs on these expensive materials is a significant challenge.
Investing in a system that allows you to track these valuables through the use of fixed asset tags will make this process easier, by providing you with the means to verify the condition, value, and location of each asset. Here are seven benefits to investing in comprehensive, quality education asset management systems.
1. Asset Management Saves Money
How many hands touch each piece of valuable equipment under your charge? How many of those hands are juggling multiple roles at the same time? How many of those hands are young people still in the process of maturing?
Making space in the budget for an IT asset management system may seem like a daunting task, but consider how much money you will save by avoiding lost, damaged, and stolen devices. There are a variety of options specifically designed for education organizations, and you can often schedule a demo in order to fully understand how the system will work for you.
2. Save Your Most Precious Resource: Time
Increasing your school's technology inventory is not only costly in terms of money but also time. From initial inventory procedures to bureaucratic reporting requirements, manual asset tracking can lead to a lot of manpower invested in a singular process. What's more, when valuables are misplaced or misused, you are burdened with the time-draining task of filling out paperwork and conducting investigations.
Installing a Radio Frequency Identification (RFID) asset tracking system can help you locate each piece of inventory easily, thereby avoiding the cost of wasted time, and making it quicker and easier to retrieve or fix the device in question.
3. Make Audits Easier
Another benefit to asset tracking systems designed for educational institutions is the way it makes reporting easier, which will make your audits go smoother, quicker, and with less manpower used. These systems come with a range of portable devices you can use to easily scan inventory and track additions and disposals.
4. Get Data Fast
Asset tracking systems have become more streamlined in the last decade. Many companies offer cloud-based solutions, so you have easy and quick access to all related data.
Asset tracking hardware can present, relay, and record encoded information about your assets, sending the figures to a data-analyzing software that can generate a range of reports.
5. Prevent Headaches and Conflict
Automated reports on key knowledge such as depreciation and current asset value, location and movement, and use history and current holder will not only help you save time and money, but it will prevent the many headaches that ensue when trying to compile information to figure these figures out.
No more tense discussions with staff members, nor running back and forth trying to assemble and organize key data. Asset tracking features will have you and your team covered, so you can focus on the monumental task of educating society's future leaders.
6. Create Sustainable Systems
There is an average of 528 students in each public school in the USA, so between 1:1 device programs, smart boards, video beams, and other educational technology, there's a lot to track and maintain. Asset management systems do the heavy lifting for you, and create a framework for sustaining the use of technology in the classroom, too.
Since the software and hardware of these systems are easy-to-use and comprehensive, your focus can be on the use of these devices in the classroom as they relate to meeting national and state standards, and providing engaging activities that support diverse learners.
7. Invest in Peace of Mind
Making space in the budget for an asset management system is essential to administrators' peace of mind. Your role as a leader of an exceptional school comes with many burdens. The last thing you should need to waste your precious mental energy on is keeping track of pricey technology, a relatively recent and increasingly hefty addition to the job description.
Taking the time to find the right asset tracking system for you is an investment in your future ability to effectively serve your students and staff with the presence, patience, and intentionality required to lead your institution ahead into the era of digital learning.
Find the Ideal Asset Management System For Your School
The benefits of investing in an all-inclusive system for tracking fixed assets are clear. You will save your district money, your staff headaches, and yourself time.
However, finding the right system that meets your education organization's needs and budget may still seem like a formidable task, and you may feel a bit lost on where to begin. This free guide provides you with a detailed overview of how asset tracking works, as well as different options and features, and is a great place to get started and help you set your goals.
Ready to see your options in action? Schedule a demo for your school directly!