BACK TO RESOURCES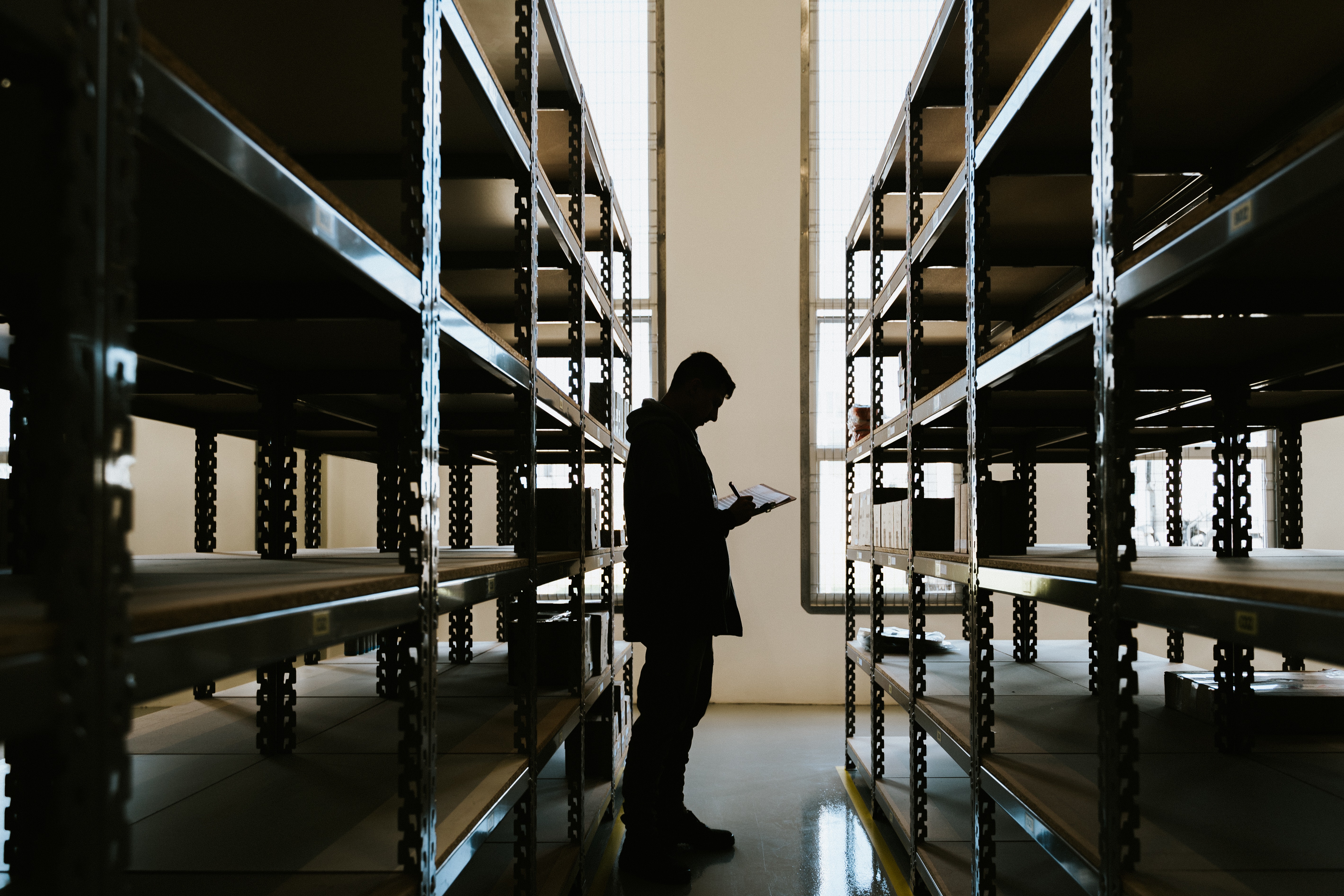 How Proper Asset Management Can Streamline Your Next Asset Inventory
Businesses of all sizes struggle with staying organized and managing their assets. As a business owner or employee, have you ever lost something valuable that you needed and couldn't find it? Have you tried to manage your assets manually and also keep up with them in a spreadsheet, only to find that it turned into a mess?
Many businesses conduct asset inventories on a frequent basis (typically, yearly). This could be simply for tracking purposes or for preparing for audits. Regardless of the reason, it's necessary to manage assets effectively to make the most of the time spent on them. Running an inventory is time-intensive and sometimes tedious. To prevent your business from working around nightmares like missing equipment and misplaced documentation, we've outlined how proper asset management can streamline your next asset inventory.
What Is Asset Tracking & Why Is It Important
If you have physical assets that you need to keep track of to keep your business afloat, asset tracking and management can help. Easily manage the performance of the physical aspects of your business, while also identifying weak spots.
Even more, about 55% of businesses don't track their assets at all; this causes direct hits in inventory, raises the risk of errors, and decreases efficiency.
It could happen to you, too - your inventory could take a direct hit. This is why you need to also keep up with your inventory management through asset tracking systems and software designed specifically for that purpose.
What Are the Benefits of Asset Tracking
While this article focuses on how asset tracking can improve your inventory management, it's important to recognize all the benefits of asset tracking. For your business to truly thrive, consider investing in your assets and keeping track of them.
Asset tracking provides a higher return on your investments, and increased efficiency ensuring that more time is not wasted over trying to make up for lost inventory. This will also help you keep your business functioning as it should, streamlining your processes and coming up with better ways to save time.
Asset tracking technology is growing rapidly, and this growth creates opportunities for businesses to increase their efficiency by using such software. In fact, the asset-tracking software market is forecast to reach $55.1B in 2026. For this reason, investing in and tracking your assets has never been more vital, you'll soon see the trickle-down effect on the rest of your business.
What Is Asset Inventory Management
Though the terms inventory management and asset tracking refer to monitoring items necessary to conduct business, they differ in significant ways.
Inventory management focuses on the parts and products your company has

moving in and out of

its warehouses, stores, or other facilities.
Asset tracking focuses on keeping track of things like tools and equipment that your business needs to function correctly.
Asset inventory management refers to managing the inventory of a company's internal assets like equipment and supplies. An asset tracking system will make it easier to control a company's supply of internal tools, equipment, and other assets. To maintain an accurate inventory, it is essential to use these systems and software that can track assets as you and your company use them. It's too overwhelming and inaccurate to keep up with asset inventory manually, and at the same time it's more imperative than ever for companies to know the assets they have, in what condition they're in, and where.
What Should Be Included in Asset Inventory
Each asset your business owns, that has an associated value with it, must be reported on. These are going to be the assets that are helping your business generate income, but aren't being sold. Assets such as IT equipment, office furniture and supplies, tools, and more.
When completing asset inventory, it's essential to report on the:
Location of the asset
Condition and/or value of the asset
Maintenance history of the asset
Insurance policy or warranty of the asset
Check-in/Check-out dates of the asset
It's important for your business to have these records so you can ensure your business and your assets are meeting regulatory compliance and insurance policies. Additionally, asset inventory management can grant more visibility into the monitoring and maintenance of assets. With greater transparency into asset inventory, organizations can avoid things like ghost assets or theft.
What Is Asset Management & Why It Is Important
The main goal of asset management is to optimize business operations and reduce risks. Without a proper asset management process in place, businesses risk suffering negative financial and operational consequences. That's why it's crucial to have an effective asset tracking system in place to ensure that proper asset management is achieved.
Using spreadsheets to manage assets is time-consuming and susceptible to errors, there is also the possibility of missing an item. Spreadsheets and documents can easily get lost too, and if you don't have any backups, trouble will arise. A comprehensive system that manages assets and records is the only way to ensure that won't happen. It's safe to say that doing things manually will not help you or your business.
What Are the BENEFITS of PROPEr Asset Management?
The benefit, when done right, is that your business will run more smoothly and efficiently. Not only that, proper asset management can also save time so that you can focus on the harder tasks for your business. Along with efficiency, there are other specific key benefits of proper asset management:
Increase asset utilization
Locate equipment faster
Plan for and improve asset lifecycle management
Reduce duplicate purchases
Improve accuracy of maintenance records and audits
More accurate forecasting
Strengthen employee communication
Effective Asset Management Improves Overall Organization
Consistent improvements to your organization is a must when you have a business, and asset management can help with this. Having everything organized keeps everything flowing together. Companies can ultimately make better-informed decisions with the right asset management and inventory process in place.
Proper Asset Management Starts With Asset Tracking Software
Proper asset management is the surest way to keep your business organized and flourishing. With asset tracking software, your business can eliminate disorganization and remain as efficient as possible.
Here at RedBeam, we help you take care of your assets, so you can better focus on the value they generate. In a world where every second counts, you need to know that your business assets are safe.
Want to see RedBeam in action? Schedule a free demo to see how we can transform your business.